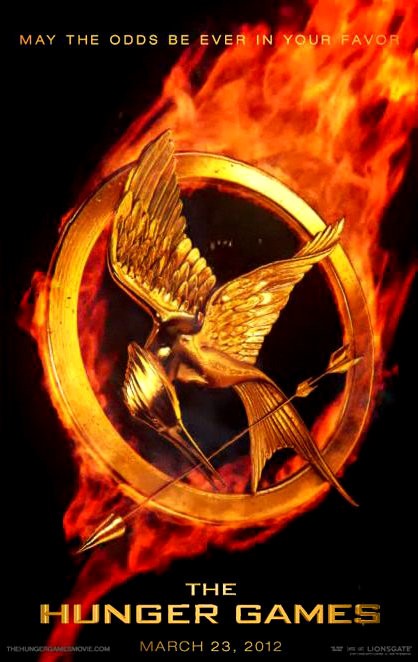 Imagine this scenario for a movie:
A 16-year old female lead.
Then, add in a love triangle that will last 4 movies. The usual love triangle which won't really resolve to one side even though she kind of did choose one guy at the end of the first movie but oh wait he disappears at the beginning of the second one so she now loves the other one and so on.
Okay, that was a bit exaggerated. Let's just keep the love triangle model.
Th---NO, THERE ARE NO VAMPIRES IN THIS STORY! This isn't Twilight or True Blood or The Vampire Diaries (even though True Blood is kind of awesome).
But the love triangle does help in drawing the tweens and the teens - the most wanted movie audience (and the reason why the world has to accept the unnatural success of the Twilight series or Justin Bieber).
Instead of vampires, add in a futuristic world where two tributes (1 male and 1 female) from every district (assume 12 in total, and all part of a country called Panem where these twelve districts and its residents are pretty much slaves to the residents of the Capitol (Panem's capital)) are chosen from all teenagers in the district to fight in an arena till the last remaining survivor. And then make this an annual event.
In conclusion, imagine that this death-match and everything preceding it is filmed and showed on live television to the entire country.
Oh, and the 16 year old female lead from the first line? She has just been added as a tribute to this year's games.
Welcome to The Hunger Games. The reality show you don't want to be on.
March 23, 2012.
The Hunger Games is a trilogy of very, very popular books written by Suzanne Collins. If you can't wait till the movie comes out, check them out at amazon.com or flipkart.com